I may earn money or products from the companies mentioned in this post.Please click my Disclosure Policy to learn more
Mascara is a beauty essential that can instantly transform your look by making your eyelashes appear longer, thicker, and more defined.
As a 40-year-old makeup enthusiast, I understand that the needs and preferences for mascara can change over time.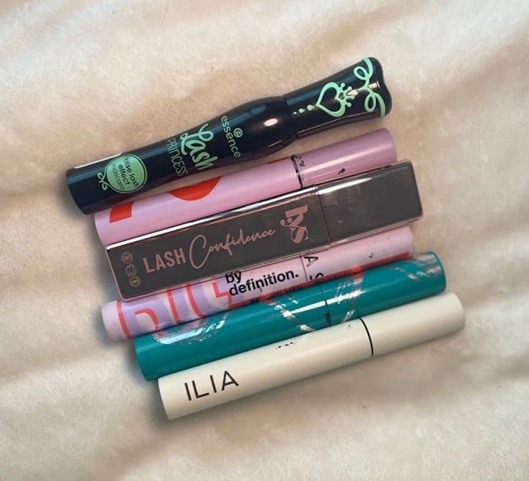 To help older women make an informed decision, I've personally reviewed six different mascaras, each with its unique qualities.
From lengthening to volumizing, clean formulas to budget-friendly options, here's what I experienced when trying these mascaras on my 40-year-old eyes. Will they be mascaras for older women? Let's see.
6 Mascaras FOR OLDER WOMEN I Tried and Tested on My 40-Year-Old Eyes
1. Tower 28 Beauty – MakeWaves Lengthening + Volumizing Mascara: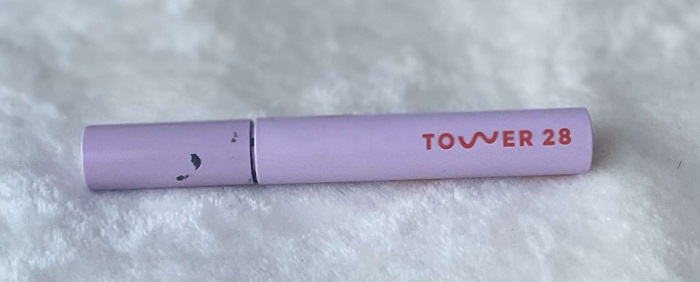 Formula: Tower 28's MakeWaves mascara delivers both length and volume. The formula is lightweight, making it comfortable for all-day wear.
Brush: The wand has a curved shape with rubber bristles that evenly coat and separate lashes.
Effect: This mascara provided a noticeable increase in both length and volume, giving my lashes a dramatic look without clumping. It was a breeze to remove at the end of the day.
2. Thrive Causemetics – Liquid Lash Extensions Mascara: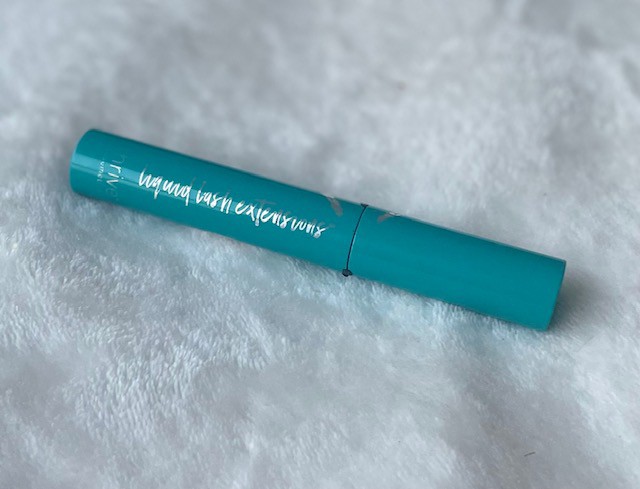 Formula: Thrive Causemetics' mascara is well-known for its lengthening and curling properties. The formula is smudge-proof and designed to be gentle on sensitive eyes. This is also known as a tubing mascara.
Brush: The rubber brush is a straight Christmas tree shade which provides precision.
Effect: My lashes looked longer and more lifted. The curling effect was impressive, making it perfect for a wide-eyed appearance.
3. ILIA – Limitless Lash Lengthening Clean Mascara: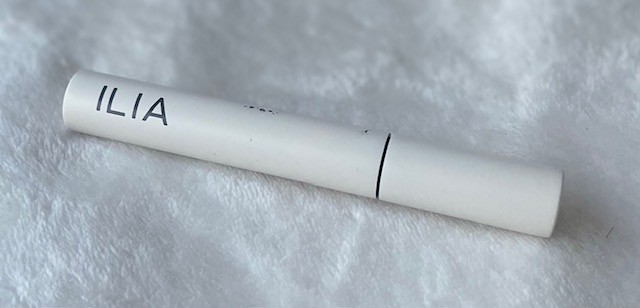 Formula: ILIA's mascara is a clean beauty option that focuses on lengthening. The formula is made with natural ingredients.
Brush: The brush has a unique design. It's dual-sided with a shorter and longer side. This allows for easy application, separation, and coating of every lash.
Effect: While this mascara didn't provide as much volume, it certainly lengthened my lashes beautifully. It gave a better-than-natural, clean look.
4. LYS Beauty – Lash Confidence Curling & Lengthening Clean Mascara: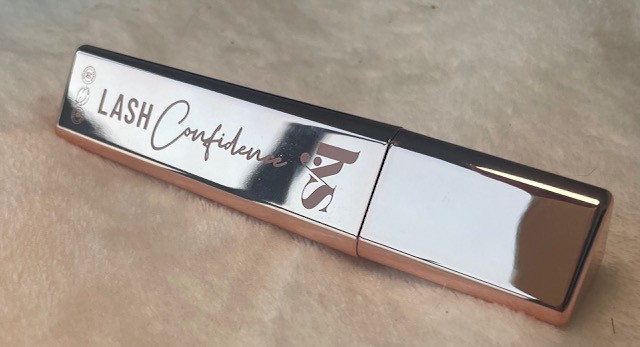 Formula: LYS Beauty's clean mascara is designed to curl and lengthen lashes. The formula is gentle and non-irritating.
Brush: The brush has a curved shape that helps with curling. The inner part of the fiber bristle brush lifts and fans out lashes, and the outer part distributes mascara evenly while lengthening and separating the lashes.
Effect: My lashes looked curled and longer, and the mascara held up well throughout the day. A great option for those with sensitive eyes.
5. SEPHORA COLLECTION – Big By Definition Defining & Volumizing Mascara: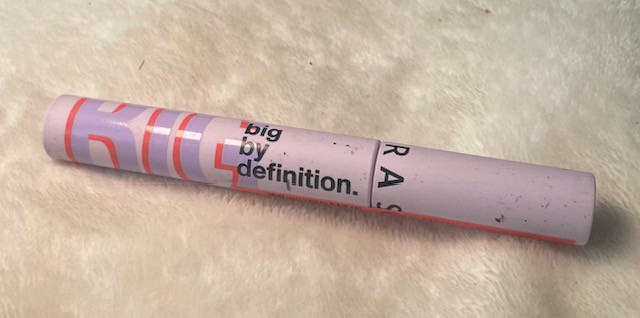 Formula: Sephora Collection's mascara is all about definition and volume. The formula is creamy and long-wearing.
Brush: The multidimensional fiber bristle brush is designed to capture each lash for a defined volumized look.
Effect: This mascara added both volume and definition to my lashes, making my eyes stand out. It didn't smudge or flake.
6. Essence – Lash Princess False Lash Effect Mascara: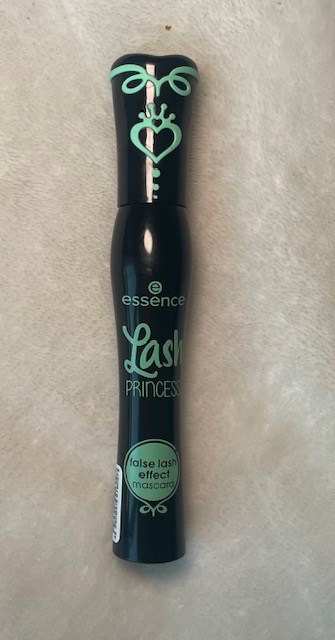 Formula: Essence's mascara is a budget-friendly option that promises a false lash effect. The formula is impressive for its price point.
Brush: The brush has a traditional conical-shaped fiber brush shape with bristles that coat lashes evenly.
Effect: This mascara exceeded my expectations in terms of volume and length. It's an excellent, affordable choice for everyday wear.
MY PICK – THE BEST MASCARAS FOR OLDER WOMEN
I don't think I'm incredibly picky when it comes to mascara. There are a few key things I need it to do for my lashes. And being and older woman of 40, my face has changed a bit (hello, gravity).
So here are the few things I expect from a mascara.
smudge-proof
holds a curl
lengthening
flake-free
That's all. I'm not asking for a lot.
Now, out of the six mascaras I tried and tested on my 40-year-old eyes, I have two mascaras for older women that I think are standouts and will work fabulously.
Thrive Causemetics – Liquid Lash Extensions Mascara
Tower 28 Beauty – MakeWaves Lengthening + Volumizing Mascara
Let me explain why I think these two are the best mascaras for older women.
Thrive Causemetics Liquid Lash Extensions Mascara
Thrive Causemetics has quickly risen to fame for its commitment to creating high-quality products with a purpose. The Liquid Lash Extensions Mascara is no exception. It's a game-changer for mature women for several reasons:
a. Lightweight Formula: As we age, our lashes may become thinner and more delicate. Thrive's mascara is formulated to be lightweight, preventing it from weighing down your lashes and potentially causing them to droop.
b. Long-Lasting: The mascara's long-lasting tubing formula ensures that it stays in place throughout the day without smudging or flaking. This is especially crucial for mature women who need a reliable mascara to withstand the demands of a busy day.
c. Easy Removal: Mature skin tends to be more sensitive, so having a mascara that's easy to remove is essential. Thrive's mascara washes off easily, sparing your lashes and the delicate skin around your eyes.
d. Lash-Enhancing Ingredients: This mascara contains nourishing ingredients that promote lash health, a boon for those who may be experiencing some thinning or fragility in their lashes. It helps to maintain the appearance of full, luscious lashes.
Tower 28 Beauty MakeWaves Lengthening + Volumizing Mascara
Tower 28 Beauty is known for its clean, vegan, and cruelty-free products, and the MakeWaves mascara is a standout for mature women:
a. Volume and Length: One of the key concerns for mature women is achieving both volume and length in their lashes. MakeWaves delivers on both fronts, enhancing the natural beauty of your eyes without clumping or smudging.
b. Lightweight Texture: Similar to Thrive's mascara, MakeWaves boasts a lightweight formula that's comfortable to wear throughout the day, making it suitable for more delicate, mature lashes.
c. Clean Formula: The clean and gentle ingredients in this mascara make it an excellent choice for mature skin that may be prone to irritation. It's designed with a focus on skin health, making it a safe option for those with sensitive eyes.
d. Buildable Coverage: Whether you prefer a subtle, everyday look or a more dramatic effect, MakeWaves offers buildable coverage. You can customize your lash appearance to suit the occasion, from a natural look to full-on glamour.
KEY FACTORS TO LOOK FOR IN MASCARAS FOR OLDER WOMEN OVER 40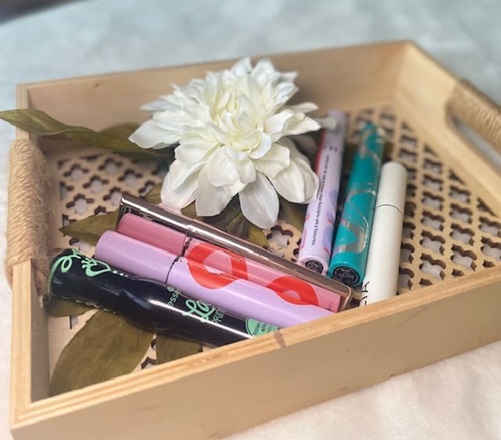 Let's face the facts: things change as we age, but it's not bad. It's a beautiful thing.
That said, there is more to be factored in when finding the right makeup products.
Here are some things to look for in mascaras for older women.
Formula Type:
Waterproof vs. Non-Waterproof: Waterproof mascaras are ideal for resisting smudging and staying put throughout the day, even in humid conditions. Non-waterproof mascaras are easier to remove but may smudge or run when exposed to moisture.
Tubing Mascara: Tubing mascaras form tiny water-resistant tubes around your lashes, making them resistant to smudging or flaking. They are also easy to remove with warm water.
Hypoallergenic: If you have sensitive eyes or wear contact lenses, consider hypoallergenic mascaras, which are formulated to minimize the risk of irritation.
Brush/Wand Design:
Brush Shape: Different brush shapes (straight, curved, hourglass, etc.) can impact the application and the desired effect on your lashes. Choose a shape that complements your natural lash shape and the effect you want to achieve.
Bristle Type: Some mascaras have plastic bristles, while others have natural bristles. The type of bristle can affect the product's ability to separate, coat, and lift your lashes.
Effect:
Volumizing: Volumizing mascaras add fullness and thickness to your lashes. They often contain waxes or fibers that create a more dramatic look.
Lengthening: Lengthening mascaras are made to make your lashes appear longer. They typically have a thinner formula and often contain ingredients like nylon fibers.
Curling: Curling mascaras are formulated to lift and curl your lashes, helping to maintain the curl throughout the day.
Defining: Defining mascaras separate and define each lash, providing a natural, clump-free look.
Color:
Black: The most common and classic mascara color, black provides a bold, intense look.
Brown/Black: A softer alternative to black that can create a more natural appearance.
Brown: Ideal for a subtle, natural look.
Longevity:
Look for mascaras that are long-lasting and smudge-proof if you want your mascara to stay put throughout the day without flaking or smudging.
Ingredients:
Be aware of the ingredients in the mascara, especially if you have sensitive eyes or allergies. Some formulas may contain fragrances or preservatives that can be irritating.
Ease of Removal:
Waterproof mascaras can be challenging to remove. Consider your makeup removal routine and choose a mascara that aligns with your preferences.
Budget:
Mascaras come in a wide range of price points. There are both high-end and budget-friendly options available, so choose one that suits your budget.
Brand and Reviews:
Consider the reputation of the brand and read reviews from other users to get an idea of a mascara's performance and whether it's worth trying.
Personal Preferences:
Ultimately, the best mascara for you depends on your individual preferences. Experiment with all different types of formulas and brushes to find the one that works best for your eyelashes and desired look.
Remember that mascara preferences are highly personal, and what works for one person may not work for another. It may take some trial and error to find the perfect mascara that suits your specific needs and complements your overall makeup look.
FINAL THOUGHTS
Makeup is a timeless form of self-expression that knows no age limit.
The key to a stunning makeup look for mature women often lies in the details, and mascara is no exception.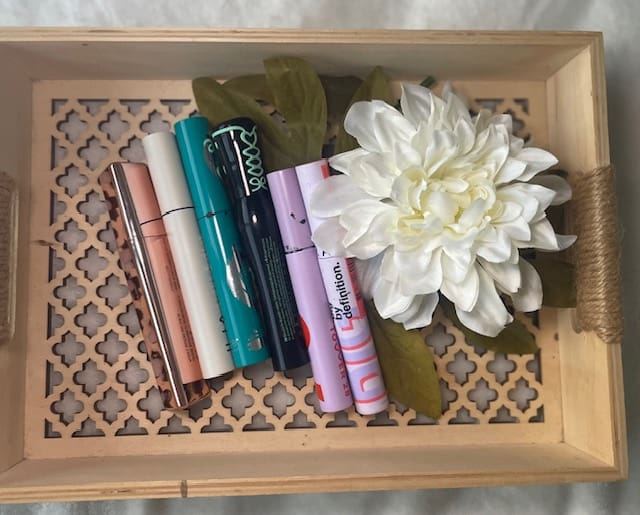 As a makeup enthusiast, I've seen the transformative power of makeup on women of all ages, including mature older women.
Thrive Causemetics Liquid Lash Extensions and Tower 28 Beauty MakeWaves Lengthening + Volumizing are two remarkable mascaras that cater specifically to the unique needs of more mature older women eyes.
These mascaras are lightweight, long-lasting, easy to remove, and formulated with ingredients that promote lash health.
They provide volume and length without clumping or smudging and are designed with a focus on skin health, making them perfect choices for mature older women.
In the world of makeup, these six mascaras I tried and tested are a testament to the idea that beauty knows no age and that, with the right products, we can enhance our natural beauty and continue to feel confident and empowered at any stage of life.
RECENT ARTICLES: